Posted last June 24, 2017, 2:16 am in Services
report article
Fixed Deposits have been a hot favourite among Indian investors. The security offered by Fixed Deposit accounts coupled with the guaranteed returns makes them the choicest savings option available on the market. While most of you are familiar with the features offered by a Fixed Deposit— flexible tenure ranging from 6 months to 10 years, deposit insurance, interests at monthly/quarterly rests, and interest compounding, there are a good number of Fixed Deposit features that make your investment in Fixed Deposits a worthy decision.
Fixed Deposits, in addition to compounding your wealth, safeguard your health as well. A few banks and NBFCs offer insurance cover with your Fixed Deposits
A Fixed Deposit is opened for a fixed tenure—hence they are called term deposit, carrying a predetermined interest rate. However, few banks offer floating rates of interest on Fixed Deposits accounts.
Interest cycles move up and down. When interest rates are rising, reinvesting the interest in a new FD, corresponding to the tenure of the original Fixed Deposit, gives you a better return on the money invested.
Instead of taking the interest credit into your savings bank, the reinvested amount will multiply your returns considerably.
If you have to break your FD before maturity, there will be an interest loss; i.e., you will earn a lower rate of interest than what is mentioned in your FD receipt. So, there is nothing like penalty for premature withdrawal.
To the extent of the premature withdrawal, 1% would be deducted from the original interest rate.
One of the reasons to abruptly break a Fixed Deposit is to make use of the funds. Instead you can take a loan against your Fixed Deposit. This way your investment remains intact. With the Fixed Deposit as collateral, you can borrow up to 80% of the deposit value. Usually the rates charged on this borrowing will be about 2% to 2.5% more than the interest that you earn on the FD.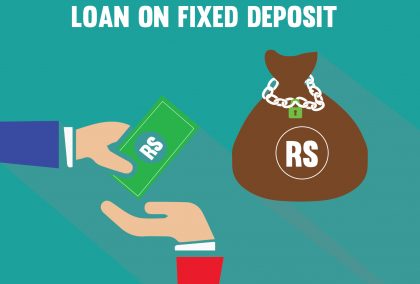 Fixed Deposits are earmarked for future expenses—kid's education, wedding expenses, medical emergencies. If, on the maturity of the Fixed Deposit, you're not in need of the funds, you can choose to extend the FD on the same terms and conditions. This way you can hedge against the interest fluctuations as well.
Multiple Fixed Deposits with the same bank amounts to lot of paperwork. You have also to keep track of the maturities. Instead, banks offer the facility of bulk Fixed Deposits which can be divided into smaller denominations as per your needs.
Fixed Deposits are the ideal investment and savings tool across diverse class of investors. The ease of opening a Fixed Deposit account and its features make it the obvious choice for the youth finding ways to park their first salary, the middle-aged to have access to funds for specific purposes, and special benefits for senior citizens on FD higher interest rate.